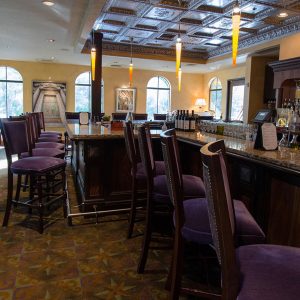 Welcome to Antonio's where we value people, performance & pride. Where every meal is delicately prepared with only the finest and freshest ingredients. Where you find truly authentic Italian cuisine & wood-burning ovens. Where service is impeccable and the atmosphere casually elegant Upstairs, energizing and fun downstairs in the Market & Cafe. Where Italians feel right at home and where you can feel at home too.
In addition to our Restaurants; Cafe Downstairs Maitland, Upstairs Maitland & Cafe D`Antonio Celebration, our Market downstairs offers a full liquor & wine store, Deli with fresh meats, cheeses, vegetables, packaged goods and a full catering menu. We are a unique business with many opportunities for motivated, smart and food centric individuals.
To support our continued growth, we are seeking qualified professionals for these exciting opportunities.
Restaurant Management~Professional Servers~Chefs/Cooks~Retail & Kitchen Staff
We treat our employees as members of our family. Here is how:
Excellent Compensation
Management Bonuses
Advancement opportunities
Dining Privileges
Medical/Dental Insurance
Paid Vacations/Holidays
401k Program
Profit Sharing
First Class, Non-Chain Business
We hire talented, dedicated people who share our drive for excellence & enthusiasm for fine foods and wines. As a company, we use good judgment, fairness & common sense to meet our workplace challenges. If you (1) understand how to provide First-Class customer service, (2) work hard, (3) can commit to our standards of excellence, (4) have integrity, & (for management candidates) (5) possess proven leadership ability and a strong desire to take ownership, we want to talk to you! bilingual ability a plus.
To confidentially contact us about current openings, send us an email with your resume by clicking oin the email us button below.
Join Our Tradition Today